Tech
Would Amazon Pharmacy replace your local pharmacist?
Although it's a smart move to provide a platform like Amazon Pharmacy to people during this Covid-19 Pandemic at both the ends, it has tamped the stocks of CVS by 8.6% on Tuesday. Walgreens Boots Alliance fell 9.6%, Rite Aid went down by 16.2%, GoodRx (which helps consumers find discounts on prescription medicines) dropped by 22.5%. Amazon Pharmacy is available only in the States as of now. Hopefully, it will be available to the rest of the parts of the world soon. Statistics suggest that online pharmacies are projected to hit revenues of $131 billion by 2025 worldwide. Prescription drugs have been estimated to be a $904 billion industry this year, growing to almost $1.3 trillion by 2025.
HOW DOES AMAZON PHARMACY WORK?
For Doctors: Doctors may send prescriptions directly to Amazon Pharmacy, or patients can request a transfer from an existing retailer pharmacist. Amazon says it has tools to verify that a physician legitimately ordered each prescription, and to tamp down on potential fraud.
For Customers: There is no hard and fast procedure to order medicines. Just that before customers order medication for the first time, the site might ask them questions such as whether they're pregnant, their date of birth, and their gender as it was assigned at birth. That information is required by law to provide pharmacy care, and it helps pharmacists to do things like confirm prescriptions.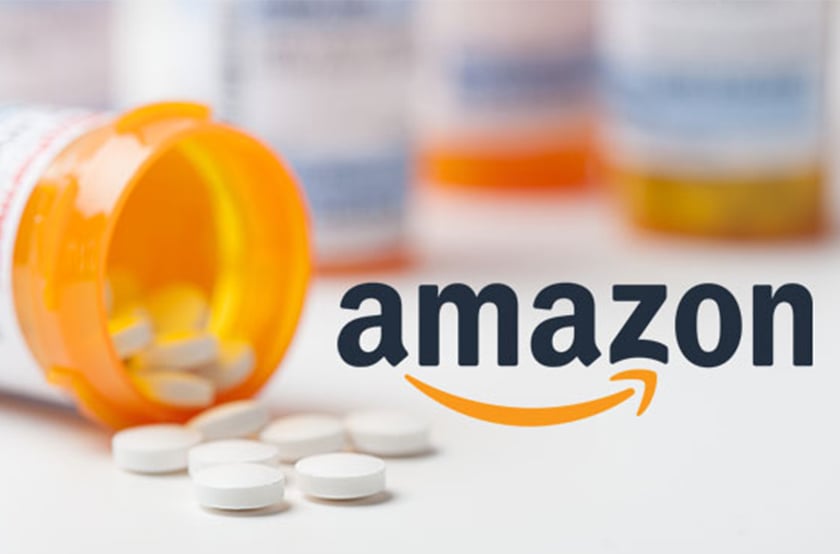 DO PRIME MEMBERS GET ANY PERKS?
Yes! There is a benefit called "prescription savings benefit". This offers a discount of up to 80% on generic medications and up to 40% on brand-name prescriptions to Amazon Prime Members.
"We understand the importance of access to affordable medication, and we believe Prime members will find tremendous value with the new Amazon Prime prescription savings benefit," said Jamil Ghani, vice president, Amazon Prime, in a statement. "Our goal is for Prime to make members' lives easier and more convenient every day, and we're excited to extend the incredible savings, seamless shopping experience, and fast, free delivery members know and love with Prime to Amazon Pharmacy."
"We wanted to make it easy for people to get their medication, understand the cost and get it delivered to the home," said TJ Parker, Amazon's vice president of pharmacy, who previously co-founded PillPack. "The hard work is to make it easy ... there were a number of complications behind the scenes."
Total Likes (0)
Comments:
Post your comment
You may also be interested in